Reduced meeting time by 25 %
Customer
Ørsted Elisabet Jørgensen, Head of Portfolio Management & Planning
Challenge
75% of all time is spent stuck in meetings – and first signs of stress was beginning to surface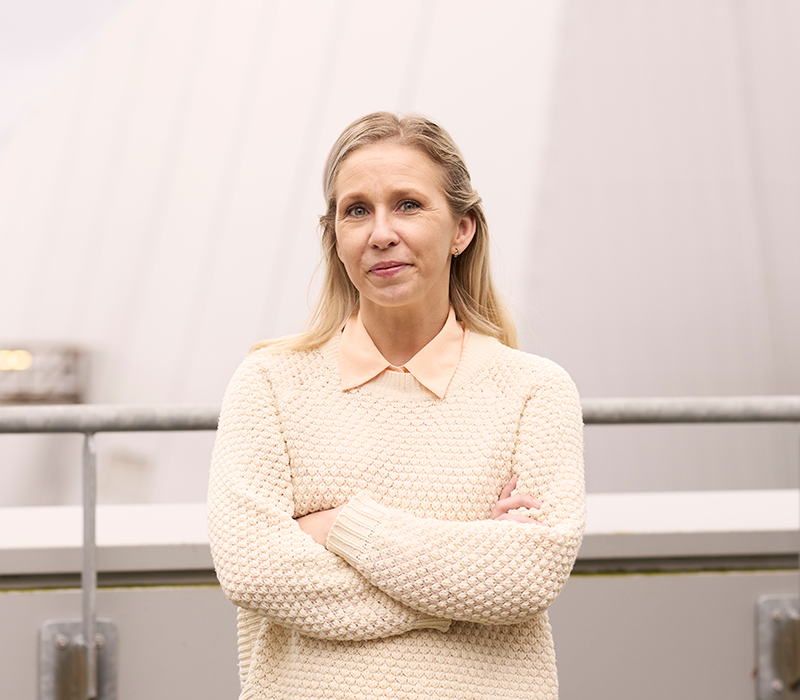 Our Starting point
Ørsted is a results-oriented company with many loyal, dedicated, and hard-working employees. A few years ago, we noticed the initial signs of stress – and no wonder, because we were always on the way to the next meeting with little time to handle our actual to-do's. Do we spend our time wisely? We had to identify ways to free up time, gain better focus, and prioritize our tasks. Working with Marie and timewellspent, we asked ourselves:
Do we actually spend our time wisely?
Are there too many things on our plate?
How do we move away from our many time-consuming meetings?
Initially Marie held a workshop with the attendance of my director and all managers under him. This encompassed hands on guidance and sound advice on improving our personal performance and optimizing the way we work.
Everything is based on theoretical data and science coupled with hands-on effective experience.
At our first management meeting, we took a step back to evaluate how we were spending our time. We quickly realized that much time was spent stuck in meetings. Far too much time. There were even overlapping meetings, so we needed to do a serious overhaul: who participates in which meetings and on which topics.
By the end of this process, we all had more clarity, a concrete plan of action and fewer meetings to attend.
Two primary principles were decided upon
Creating Value
Every meeting must create value. You need to understand why you're there and how you're expected to contribute. By establishing clear expectations, you ensure that everyone is on the same page and that the meeting is productive.
Trust Your Team
In order to free up more time and attend fewer meetings, we trust each other to handle meetings on our behalf and represent our interests in that very meeting. This requires clear agreements, also about giving feedback from the meeting to the person on whose behalf you are attending.
Solo sessions
Personally, I have also completed solo sessions with Marie to improve my personal performance and reduce the number of meetings I attend. As my department is responsible for setting and managing all costs for the business, and as almost all decisions have some type of financial impact, nearly all meetings could be relevant for me to participate in. With such a broad span of control, I found myself with no time or energy left for anything else. More than 75% of my time was being spent held up in meetings.
My time with Marie has been a lifesaver. I have realized that I can't attend every meeting. I need to be selective about which meetings are truly necessary. By categorizing meetings as strategic, tactical, or operational, I can make a concrete plan of action. If things change, I re-evaluate which meetings are the most important for me to attend.
Two weeks after the training, I've reduced my meeting time to less than 50% on average and have more time to focus on my actual to-do's. While I still sometimes use evenings and weekends for preparation and creative thinking, it is now because I choose it and not because I see no other way – and it is far less frequent than it used to be.
Three things to notice
1. This process has a lot to with old habits: How we normally act and interact. We have made a conscious effort to break old habits. This requires a lot of hard work and constant focus.
2. We have realized that the time, we free up, can easily and quickly be consumed by new tasks and responsibilities. You need to be very attentive that other jobs do not take up your time instead
3. Working with an external consultant, it challenges us and keeps us sharp. They ask the tough questions and force us to confront our habits and routines. This is not easily done on your own within the team, as you naturally become defensive. Your new mindset is to think what would happen if you were not in the meeting. Would it be a huge loss – or would it free up time for you to create more value?
Do you want to free up time? Increase personal performance? Enable your organization with proven methods to a balanced workload?
Reach out to Marie Litrup at +45 51 21 15 14 or marie@timewellspent.dk