New habits and adjusted work-life behaviour, both contributing to preventing stress
Customer
Lene Breitenstein, People Partner
EssenceMediacom, part of GroupM
Challenge
A fast-paced working environment which makes it imperative to quickly spot initial stress symptoms  
A Bit of Background
Our company, EssenceMediacom, is part of the agency group, GroupM, totalling 500+ employees. Like many other companies in the media and communication industry, our company is an attractive workplace for many young people under 30. After finishing their studies, they arrive here and are quickly introduced to a fast-paced work-life. They often find it difficult to set limits, as they are also ambitious and want to get a good start in their career.
Generally, our workload is heavy and consequently, we focus on stress prevention and establishing habits that support a good mental health.
Our Stress Preventing Process
As part of our efforts to prevent stress and manage our workload, we have been in the capable hands of Marie from timewellspent. The first team workshop for 20 employees was a great success and paved the way for a motivational plenum talk, offered to all 500+ employees. Marie, as a facilitator, is very inspiring and motivating, and she got everyone enthusiastically involved, both those who were physically present and those attending the session online.
After the motivational speak, more than two hundred employees signed up for the hands-on workshops that timewellspent held for us in the following months. At these workshops we were introduced to a wide range of methods and tangible tools and training on how to make changes and introduce new habits that could pave the way for less pressure and prevention of stress.
All methods and tools from timewellspent are based on scientific results and theory combined with effective, practical tools. It fits perfectly with our focus on stress prevention and maintaining good mental health.
​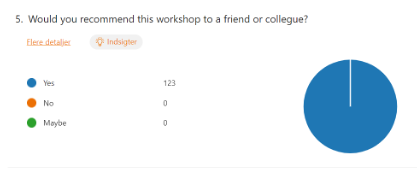 Success factors
This process has helped us identify many habits and patterns in our work-lives which in the long run may lead to unnecessary pressure and initial signs of stress. With these new tools we now have a much better collective understanding of how to prevent this and what to do instead.
Many of these new tools are already well-integrated into our daily work-life and we see significant changes.
Becoming a Happy High Performer
The timwellspent-methology is build on tree essential pillars: Time Management, Brain Management, and Self-Management – each fuelling the next. In the safe hands of timewellspent, we have all taken Initial steps towards becoming Happy High Performers who spend our time with intent.
Do you also want to free up time? Increase personal performance? Enable your organization with proven methods to a balanced workload?
 Reach out to Marie Litrup at +45 51 21 15 14 or marie@timewellspent.dk